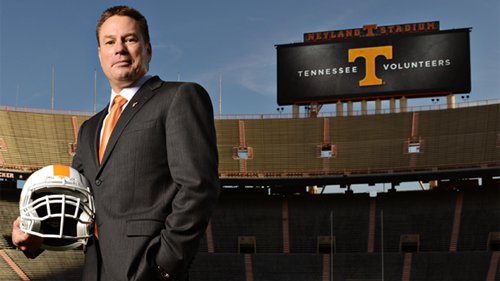 Join the Jacksonville UT Alumni Chapter to watch the 2013 Football Recruitment Celebration LIVE from Knoxville!
Vols head football coach Butch Jones and the entire Tennessee assistant coaching staff will discuss the 2013 football signing class, and video highlights of each signee will also be shown at the event.
Event Details
Date: 02/07/13
Time: 6:30-8:00 PM
Location: Whisky River
485 Big Island Drive
Jacksonville, FL 32246
There is no cost to attend the event, and food and beverage items may be purchased off the menu.
For more information please contact Libby Deitschmann at 904-248-8228 or volfan682009@hotmail.com.